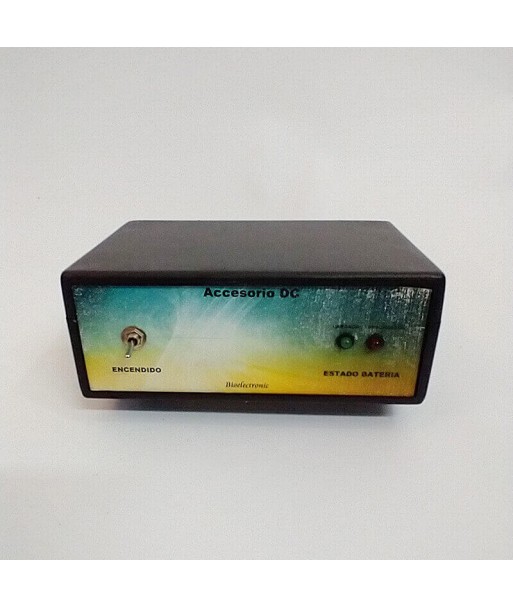  
DC Accessory
Rechargeable battery power supply for our Bioelectronic equipment
Shipping Policy
Your peace of mind is our insurance to continue evolving together.
Accessory for the Biogen-Prog, Electrocalm and Acuplus, which replaces the power supply with a battery.
This accessory is designed to feed our equipment with direct current: Biogen-Prog, Elelctrocalm or Acuplus. It has a battery that allows continuous use for 6 to 8 hours at full charge.
It has the advantage of allowing the aforementioned equipment to be applied in places where there is no mains power supply, generating a pure wave in them and eliminating the "tingling" sensation that many people may feel during treatments.< /p>