Our company
Bioelectronic turns 13

Bioelectronic is a family micro-enterprise dedicated to the research, development, manufacture and marketing of health equipment and devices that covers the segment of holistic and complementary therapies. With our equipment, your body can learn to restore the natural biological conditions of normality, which leads to increased awareness and a better understanding of our body. Therefore, they awaken our own self-healing abilities.
From Argentina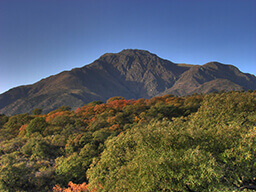 Chapel of Mount, Córdoba.
Photography:
municipalidaddecapilladelmonte.blogspot.com
High quality products
Continuous advisory service to customers before and after sales.
Technologies: Equipment manufactured under standards with latest generation electronic technology .
Manufacture: We are local manufacturers with attention and care to the public and its results.
Prestige: Our clients matter to us. That is why we have a prestige that makes us proud throughout our history.
Research:
Our equipment is the result of research into the different variables of electronics applied to restoration of the natural condition of the human being, in his state of health.
Personal links: Our distributors and recommenders are an engine of service to the public and providers of new information about what people expect from us